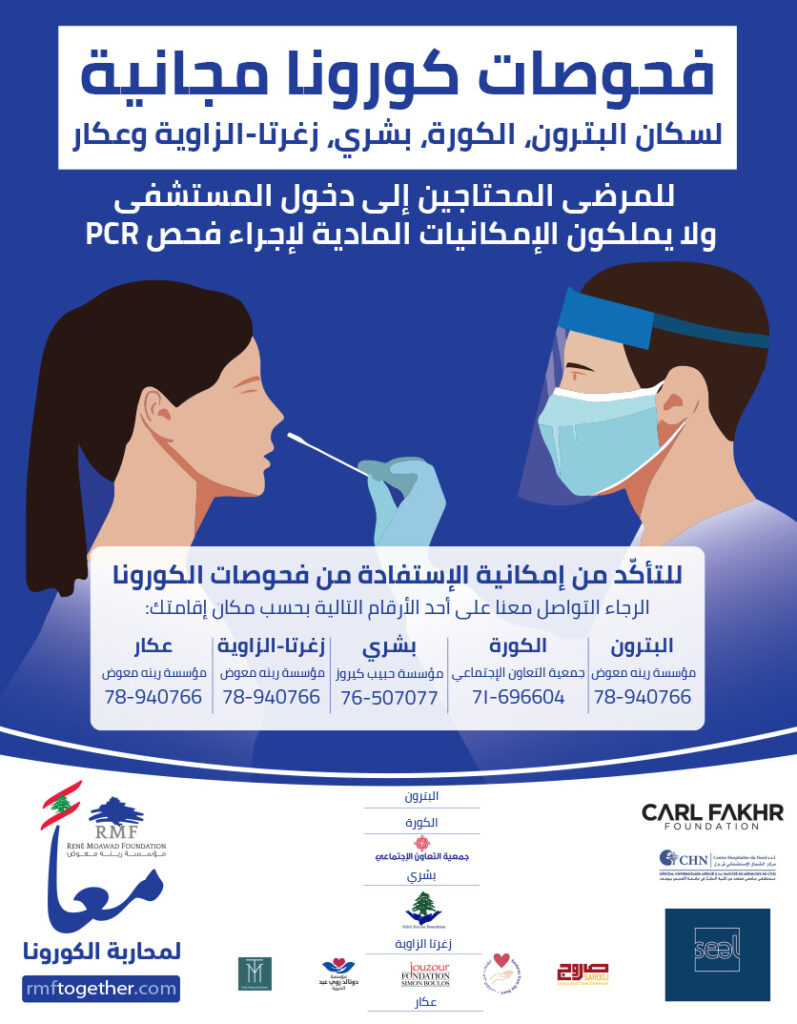 While Lebanon is sliding to stage 4 of the global pandemic, the René Moawad Foundation
(RMF) launched an initiative aimed at providing 8500 free PCR exams for the residents of
Batroun, Bcharre, Koura, Zgharta-Zawieh and Akkar in the Centre Hospitalier du Nord in
partnership with SEAL Foundation- New York and the Carl Fakhr Foundation. Beneficiaries are
patients in need of being tested for COVID-19 before being hospitalized, as well as people who
feel symptoms and do not have any health insurance to cover it.
This initiative falls under the umbrella of the ''Together'' campaign launched by RMF to fight
the COVID-19 from March 2020. RMF is collaborating with Habib Keyrouz Foundation in
Bcharre District, Donald Roy Abd al-Khairiyah Foundation, Simon Boulos Foundation
(Jouzour), Gestures from the Heart, Sarooj, Toufic Moawad Foundation in Zgharta District and
the Association for Social Cooperation in the Koura District.